Located in Girona (Catalonia, Spain) and founded in 1971, METALQUIMIA is a family business, leader in the development of technology and the manufacture of complete turnkey lines and industrial equipment for the production of cooked, marinated and cure meat products and snacks.
Metalquimia bases its activity  on technological innovation and the search for maximum quality, efficiency and automation of its wide range of production lines, designed for the meat industries and present in the most important meat processing plants in the world.
Metalquimia has designed, developed and patented since its inception a wide range of machinery, including complete brine preparation systems, injectors, tenderizers, massage reactors, vacuum systems, whole muscle vacuum stuffers, automatic cooking systems, marinating lines, defrosters, automatic QDS lines for cured sliced products,  production lines for meat snacks and the most innovative sausage cooking systems.
Metalquimia, as specialized supplier in each and every one of the phases of the meat production process, offers an integral solution and total guarantee for the manufacture of meat products with versatile, highly automated, hygienic, safe, environmentally-friendly production lines designed  to reduce manufacturing costs, all with the aim of improving the competitiveness of the world meat industry.

Metalquimia also offers the services of custom design of meat processing plants, Process engineering, Research and analysis of products in central laboratories, Pilot Plants for  industrial research and development of new meat and/or protein-based products, Exclusive workshop for the construction of prototypes, Bibliographic service and technological know-how, Training of meat processors' technical and technological personnel, Technological and production management consultancies, Market studies, Formulation of additives and brines, Maintenance plans and renewal of processing machinery.
4 DIVISIONS, 1 METALQUIMIA
Presence in more than 90 countries, 5 continents
Highly qualified professionals
Investment in R&D projects
Our history
1971
1973
1976
1979
1982
1987
1992
1995
1998
2001
2004
2009
2012
2015
2017
Future
1971
1972
1973
1973
1974
1975
1976
1977
1978
1979
1980
1981
1982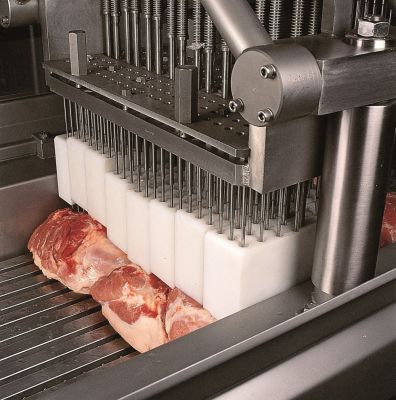 1984
1985
1987
1988
1988
Our facilities expand again ... construction work is always underway!
METALQUIMIA consolidates its leadership position as a provider of technology and industrial equipment for cooked whole muscle products. As a result of this consolidation, the company expands its facilities in the city of Girona.
1990
1992
1993
1994
1994
We make a strong entrance into the Russian market and Arab countries
METALQUIMIA seeks new challenges and establishes itself in new markets of the former USSR and Arab countries, with the installation of multiple automated manufacturing plants for products customized to meet the specific needs of these markets.
1995
1995
We develop pre-massage machinery to optimize the process
METALQUIMIA patents the first automatic pre-massage machines, the MULTIHAMMER and later the BLADEHAMMER, which provide a significant reduction in total processing time and increased productivity and profitability of the industrial process.
1996
1996
1996
On our 25th Anniversary, we say goodbye to our assembly workshop .... to expand and modernize it
METALQUIMIA grows in years and size and, coinciding with its 25th Anniversary, opens a new assembly workshop in Girona, equipped with the most modern tools and with a surface area tripling that of the existing workshop.
1998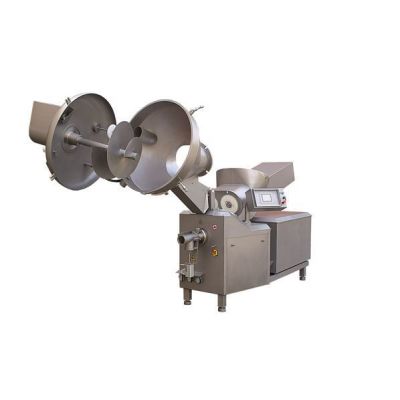 1998
We make great strides forward in the field of continuous automatic vacuum stuffing for whole muscle products
METALQUIMIA patents the new fully automatic TWINVAC whole muscle stuffer, specially designed for continuous vacuum stuffing of meat pieces of any size without destroying their morphology, attachable to thermoformers and clippers.
1999
2000
2001
2001
We have grown: we are 30 years old and we inaugurate new industrial buildings in Palol de Revardit
METALQUIMIA grows exponentially and must expand its Production and Service warehouses. On its 30th anniversary, it opens new industrial buildings near Girona, and thus acquires a new dimension. The main headquarters remain in Girona.
2002
2002
We improve meat tenderization for obtaining higher yield in cooked products
METALQUIMIA develops and patents dual-head meat tenderization equipment with the FILOGRIND TWIN, especially useful in the manufacture of products destined for slicing, providing increased yield, especially in Cook-in processes.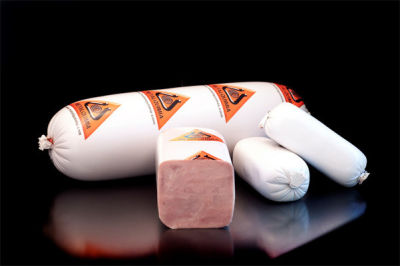 2003
2004
2004
We enter the world of cured meat products with a breakthrough innovation: the QDS system
METALQUIMIA patents its QDS technology for the accelerated curing of sliced meat products, the result of many years of research and experimentation, and thus broadens its range of products to include sliced sausage, salami and chorizo.
2006
2007
2009
2009
Our national and international expansion leads us to once again expand our facilities
METALQUIMIA inaugurates four new production facilities in the Palol de Revardit Industrial Park, in order to meet the growing demand for its industrial equipment, destined for meat processors around the world.
2010
2010
We inaugurate in Girona our new Pilot Plant for cooked meat products, in which we conduct tests for the development of all kinds of new products
METALQUIMIA modernizes its Pilot Plant for Cooked Products and equips it with the most modern technologies for the development of new products and the conducting of tests with customers and partners, thus completing the services available at its main head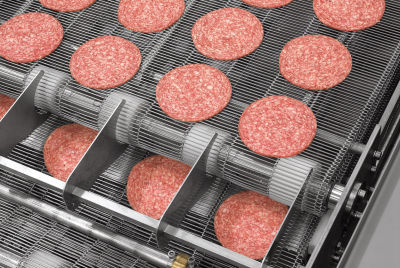 2011
2011
We lead a profound change in the production of cured products, with the development of the first large-scale automatic QDS Process production plants for sliced cured meat products
METALQUIMIA patents the automatic QDS Process lines for drying and maturing sliced products, with a drastic reduction in processing time, reduced from weeks to hours, with the great advantages that this implies for manufacturers.
2012
2012
We make advances in massaging technology, with the development of the Accelerated Intensive Massage process
METALQUIMIA patents the TURBOMEAT® massage technology, ideal in short-term processes with reduced maturation times, intended for the manufacture of medium, high, and very high-yield cooked products, with a great increase in productivity.
2013
2013
We inaugurate a new Pilot Center for the development of dried products with QDS Process technology
METALQUIMIA inaugurates a QDS Process Research and Technology Pilot Center in Girona, the result of the great success this technology has in the meat sector with a constant flow of customers interested in incorporating the QDS Process into their industria
2014
2014
We are committed to our social environment and therefore create the Metalquimia Foundation
METALQUIMIA creates the METALQUIMIA FOUNDATION to encourage, promote, foster, sponsor and carry out actions that promote creativity and innovation in different areas of our society: social, cultural, business, educational, scientific ...
2015
2015
We are constantly evolving, and so make new changes to our corporate governing bodies
METALQUIMIA names Llorenç Freixanet as new General Manager. The founder Narcís Lagares holds the position of Honorary President, his son Josep becomes Executive President, and Narcís Jr. the Operations and Production Manager.
2016
2016
There is no challenge too great for us in the field of injection: we invent a triple-head injector
METALQUIMIA patents the first injector with 3 heads, the MOVISTICK TRIPLEX, for bone-in or boneless meat products. The most powerful injection system on the market, spectacular brine distribution and color uniformity. Feed up to 120 mm.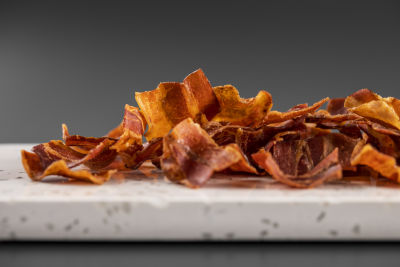 2016
2016
We love meat chips and snacks, and for this reason we entered fully into their industrial manufacture with QDSnacks technology
METALQUIMIA patents QDSnacks technology, an evolution of QDS Process technology, which allows the design and manufacture of all types of protein-based snacks, without limitation of formats. Tasty and healthy foods, low in carbohydrates.
2017
2018
2018
We implement connectivity and 4.0 industrial technology in all our equipment
METALQUIMIA offers its customers the totality of its processing lines equipped with interconnectivity 4.0., automation, and real time data provision, with the consequent agility in monitoring processes and cost reduction.
2019
2019
We have exhibited at IFFA for 36 years ... and will do so for many more!
METALQUIMIA attends the IFFA Fair in Frankfurt once again, and presents its innovations in cutting-edge machinery and technology, together with the 5th Edition of the Book of Technological Articles, an authentic compendium of industrial meat processing.
Leadership in meat processing technologies / Consolidation / 4.0 Technology
Leadership in meat processing technologies / Consolidation / 4.0 Technology
Leadership in meat processing technologies / Consolidation / 4.0 Technology
What do we stand for?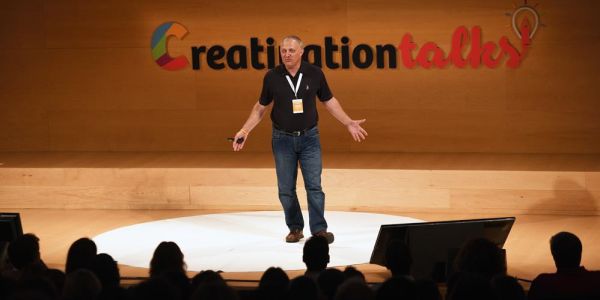 Creativation
Metalquimia's success is based on a strategy of creativation (creativity + innovation), product differentiation and quality improvement, shared by and open to all company personnel and collaborators.
Culture of value
The defining factor of Metalquimia's identity lies in getting all its members to participate in the same restless and innovative spirit, capable of crystallizing in a culture of value, effectiveness, efficiency, quality and service.
Our code of ethics
Metalquimia's code of ethics establishes, among others, the principle of "Zero Tolerance" in the face of any illegal act committed throughout the scope of the company's activity, in order to comply with currents laws and regulations.
Metalquimia Code of Ethics
Metalquimia Foundation
The Foundation fosters, promotes, encourages, sponsors and performs actions that stimulate creativity and innovation in the different areas of our society, whether business, social, cultural, scientific-technological or educational.
Metalquimia Foundation Website