Features
The BRINTHERM chilling unit for brine temperature control and maintenance is specially designed to operate coupled directly to the water mains inlet or coupled to BRINMIX brine preparation and accumulation systems, for the purpose of lowering the brine temperature and keeping it at estimated values.
The unit can also be coupled to the filters of AUVISTICK and MOVISTICK injectors to absorb brine or marinade temperature increases produced by recirculation of these fluids through the injector and by ambient heat exchange, thereby maintaining the brines or marinades at a low temperature, which results in increased product shelf life
Main features
The unit consists of an assembly of corrugated metal plates with orifices to allow the passage of the two fluids between which heat transfer takes place.
The plate assembly is mounted between a fixed plate frame and a removable pressure frame,and is further held in place by tensor bolts.
The plates are provided with a watertight gasket that seals the channel between plates and sends the fluids to alternate channels.
The number of plates depends on the flow rate, the physical properties of the fluids and the temperature program.
The models (standard features)
You may also be interested in
BRINE TANKS
Storage for keeping already-prepared brines in optimal conditions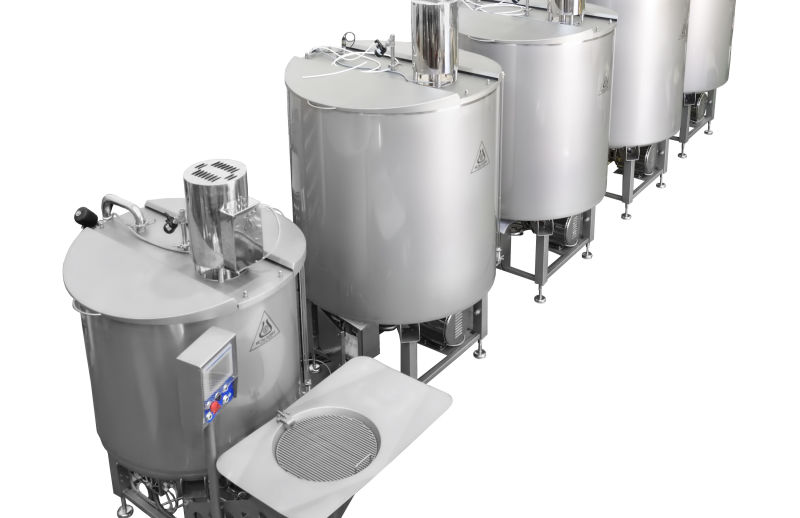 BRINMIX
BRINMIX Mixing Technology: optimal Homogeneity, less foam