Features
D-ICER Technology provides the meat processor with a considerable reduction  in defrosting times, less floor space required, options for modular growth, as well as improved yields.
The exclusive D-ICER defrosting technology for Multi-Stage Defrosting of whole muscle or minced meat products combines full control of the thermal heating and cooling cycles, the vacuum phases and types of movement of the meat, with a very fast and uniform final cooling, guaranteeing that the thawed raw material obtained will be of top quality (highly recommended for injection processes) and maximum food safety, which greatly improves the Value Chain of said process.
Main features
●     Total 4.0 connectivity: the defrosting of the future.
●     Very gentle massage: thawed product of the highest quality.
●     Unmatched process performance.
●     Smart thermal control and less processing time.
●     Less space required
●     Fully electric drive system and technological simplicity of all components for maximum operability and minimum maintenance.
●     On-line control of meat maturation temperature.
●     Automatic built-in heating / cooling control unit.
●     Automatic vacuum level control.
●     Loading with optional feeder belt.
●     Mirror polished interior finish for maximum ease of cleaning.
●     The exclusive system of maximum drum tilt facilitates fast unloading, indispensable for obtaining a product without foam.
●     Programmable massaging and tilting cycles for each type of product with total control of process parameters and assisted maintenance.
The models (standard features)
| | Capacity |
| --- | --- |
| D-ICER D1 PLUS | 600 kg/batch |
| D-ICER D2 | 1000 kg/batch |
| D-ICER D3 | 1500 kg/batch |
| D-ICER D4 | 2000 kg/batch |
| D-ICER D5 | 2500 kg/batch |
| D-ICER D6 | 3000 kg/batch |
| D-ICER D7 | 3500 kg/batch |
| D-ICER D8 | 4000 kg/batch |
| D-ICER D9 | 4500 kg/batch |
| D-ICER D10 | 5000 kg/batch |
D-ICER D1 PLUS
Capacity : 600 kg/batch
D-ICER D2
Capacity : 1000 kg/batch
D-ICER D3
Capacity : 1500 kg/batch
D-ICER D4
Capacity : 2000 kg/batch
D-ICER D5
Capacity : 2500 kg/batch
D-ICER D6
Capacity : 3000 kg/batch
D-ICER D7
Capacity : 3500 kg/batch
D-ICER D8
Capacity : 4000 kg/batch
D-ICER D9
Capacity : 4500 kg/batch
D-ICER D10
Capacity : 5000 kg/batch
You may also be interested in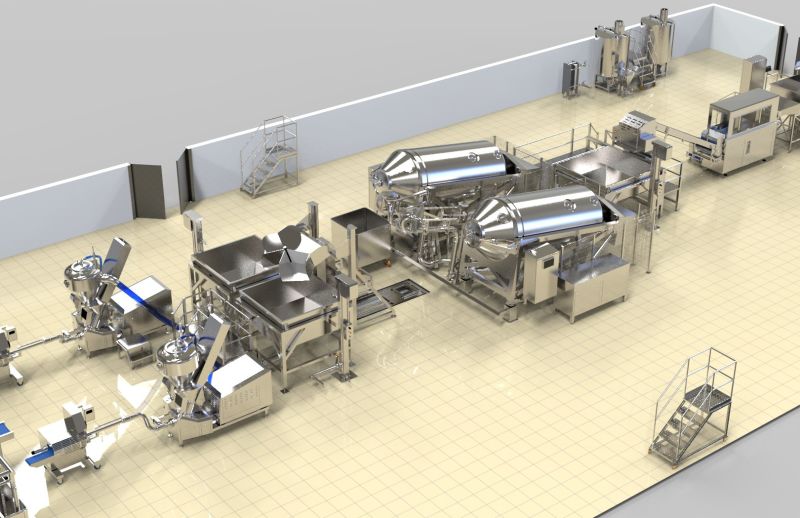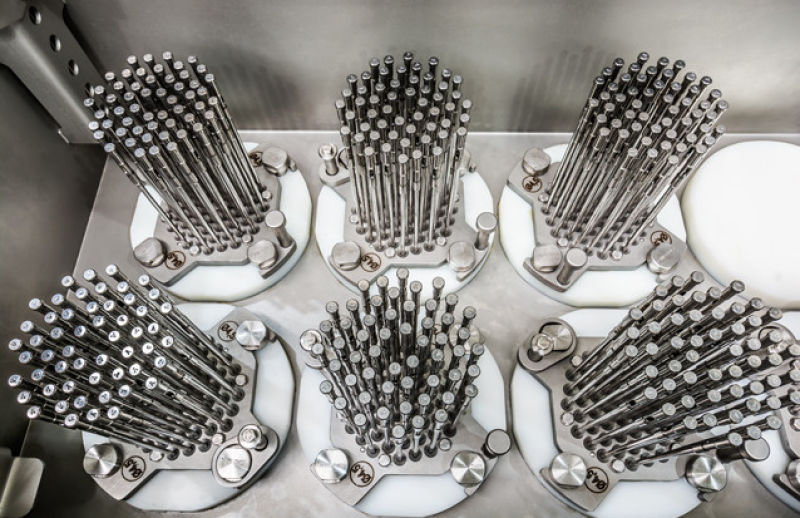 NEEDLECLEAN
Automatic cleaning and sanitation of needles